Where talent finds
new horizons
.
Flawless Resume, Cover Letter and Linkedin profile in less than 24 hours
Tell me more about your services offering
Clients Always Come First
.
Dynamic Recruitment Consulting, an independent, full-service global recruitment consulting firm headquartered in New York, NY focused on servicing clients, is a leader in providing insight, expertise, and world-class advisory to students and young professionals from a wide range of backgrounds and nationalities.
A one-stop shop for all your recruitment needs
.
Personal Brand Development
From improving your resume and cover letters to optimizing your LinkedIn profile to crafting your story, our team has several tricks up our sleeves to help you develop your personal brand and positively stand out from the increasingly crowded applicant pools. Your ability to clearly and concisely articulate who you are and what you have done is the first step towards becoming a competitive candidate.
Our job is to put you in the absolute best position to ace the interview and secure the offer. We offer extensive training, mock interviews, and ideas on how to close out interviews to leave a lasting impression. We understand that each client is different, so we have the resources to tailor our program to meet your specific needs.
Networking Best Practices
Our networking services include, but are not limited to: tips on email etiquette, developing a target company list, identifying the right people to reach out to and the appropriate medium to do so, forming the best questions to ask, and maintaining relationships with existing contacts.


Once you land offers for an internship or full-time job, we act as a sounding board to help you choose the path for you. We weigh the pro's and con's of each potential option and help you make the right choice. Even after signing an offer, some clients retain our services to reach their peak performance once their new role begins. We are truly a full-service firm.
Need a Custom Portfolio Website
?
We got you covered!
A few kind words
from our clients
.
"As an Army veteran transitioning to civilian work, Dynamic Recruitment Consulting was instrumental in highlighting my unique skills and experiences. Their exceptional guidance elevated my resume, ensuring a smooth transition. Their dedicated services truly propelled my career forward - an invaluable resource for veterans seeking professional success."
"As a mother who also sought their services for myself, I can confidently say that Dynamic Recruiting is a game-changer. They provided invaluable support to my son, helping him secure multiple job offers and land a fantastic position. Their personalized approach and attention to detail are truly remarkable, making them a top choice for anyone looking to excel in their career journey."
While I was seeking medical school admission, not employment, DRC's interview preparation and wardrobe advice boosted my confidence during the admissions interviews. They also helped me organize my list of schools and application deadlines, ensuring a smooth and efficient process!
"Dynamics's attention to detail is contagious! Their patience in the resume editing process resulted in a flawless final product. Their work is more than just resume editing; it's a valuable learning experience. DRC's dedication to perfection and the insights they provided have given my resume a competitive edge, and I'm confident it will make a lasting impression on potential employers."
I can't express enough how grateful I am for Dynamic's services and continued guidance. They not only revamped my resume, cover letter, and LinkedIn profile but also provide valuable advice and support throughout my job search. Their expertise and genuine care have been instrumental in helping me navigate challenges at work, and I wish I could have them with me at all times!"
DRC provided valuable guidance and support throughout the process, and I ended up securing my dream job with a top company in just a few months. Their attention to detail and emphasis on communication skills set them apart. I'm extremely grateful for their help, and I can confidently say that investing in their services was the best decision I made for my professional growth."
Here are a few of the companies our clients have landed interviews with
Frequently Asked Questions
.
How do you stay updated with the latest industry trends and job market demands?
Our team regularly attends industry-related conferences and workshops, subscribes to leading job market research platforms, and networks extensively with hiring managers and recruiters to stay abreast of the latest trends and demands.
Do you have any partnerships with employers or companies for job placements?
While we maintain a network with various companies and employers, our primary role is to assist job seekers in presenting themselves effectively to potential employers. We don't directly facilitate job placements but provide the tools and guidance you need to succeed in your job search.
How many rounds of revisions do I get?
We strive to deliver a document you are completely satisfied with. While we usually nail it in the first or second draft, we are open to multiple revisions until we meet your expectations. Our aim is to make your resume the best it can be.
What formats will I receive my resume in?
We typically provide resumes in PDF and Word formats, so you have both a ready-to-print version and one that you can edit if needed. However, we can deliver in other formats as per your request.
Can you optimize my resume for Applicant Tracking Systems (ATS)?
Yes, we design all our resumes to be ATS-friendly. This means we pay close attention to keyword usage, layout, and formatting to ensure your resume will be easily read and correctly interpreted by an ATS, increasing the chances of your resume getting seen by a human recruiter.
Can you help me if I am changing careers or don't have much experience?
Absolutely, we specialize in crafting resumes that highlight transferable skills and potential. We can help you showcase your abilities and frame your limited or different career experience in a way that appeals to potential employers in your new chosen field.
What information do I need to provide?
To start with, we'll need your most recent resume. If you don't have one, don't worry, we will provide a questionnaire that will capture all necessary information. Additionally, any job postings you're interested in can be helpful, as they allow us to tailor your resume to those specific roles.
I'm a senior executive with a lot of experience. Can you handle my complex career history?
Absolutely! Our team of professional writers is experienced in crafting resumes for professionals at all levels, including C-level executives. We know how to showcase your leadership, achievements, and skills effectively, regardless of how complex your career history may be.
Do you write CVs as well as resumes?
Yes, our writers are experienced in both CV and resume writing. The type of document you need often depends on the job you are applying for and the region in which you're job searching. We can help determine which is best for you and create a document that highlights your skills and experience effectively.
What makes your service different from other resume writing services?
What sets us apart is our personalized approach and commitment to quality. We don't use generic templates; instead, we tailor each document to the individual's specific skills, experiences, and career goals. Our team comprises certified resume writers who stay updated with industry trends to ensure our clients get the best service.
Serendipity and Success: An Origin Story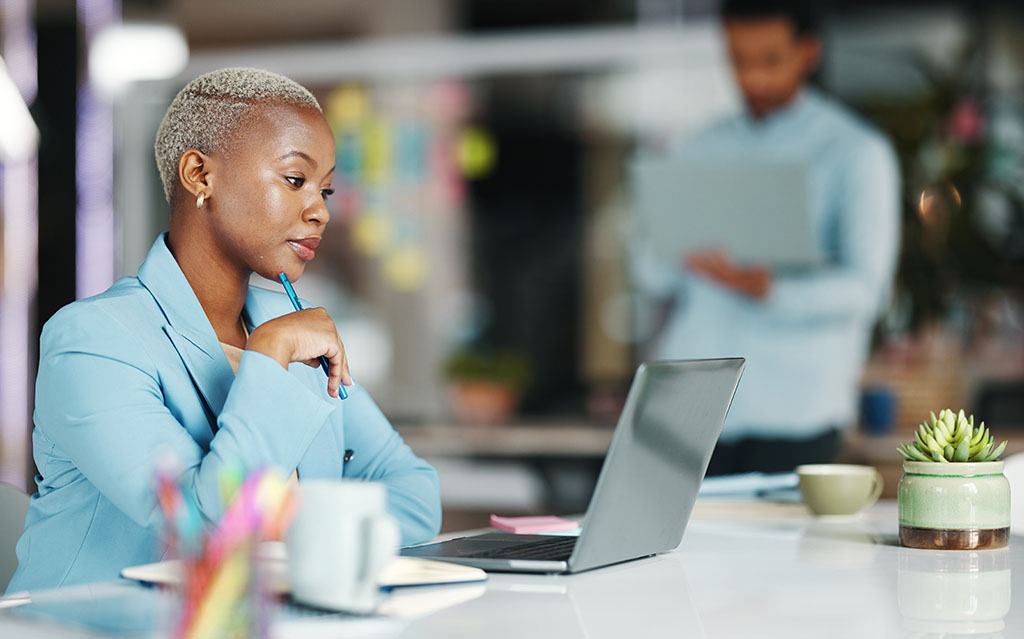 Resumes and Realities: Shaping Perception with Your Professional Story
LinkedIn and Cover Letters: The Dynamic Duo Complementing Your Resume